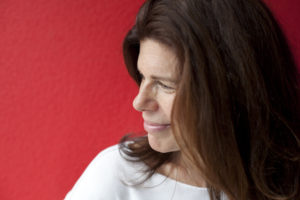 Anne Korkeakivi is the author of the novels Shining Sea and An Unexpected Guest, both from Little, Brown. Her short fiction and nonfiction have been published by the Atlantic, TIME, the New York Times, the Wall Street Journal, the Times (UK), Travel & Leisure, Ms., Architectural Digest, the Village Voice, the Yale Review, the Bellevue Literary Review, The Millions, Literary Hub, and many other periodicals in the US, the UK, and online. Recently, her op-ed on being a writer and universal healthcare for USA Today was shared tens of thousands of times, and an essay that ran originally in Brain, Child was chosen for Best Women's Travel Writing, Vol. 10. She is a recipient of the Lois Kahn Wallace Writers Award and a Hawthornden Fellow.
Anne holds a BA in Classics from Bowdoin College and an MA in English and Comparative Literature from Columbia University. She was born in New York City, raised there and in western Massachusetts, and has since lived also in any number of places, including Helsinki, Finland; Los Angeles; Washington, DC; Cambridge, MA; and Strasbourg in eastern France, from where she worked for the publisher Flammarion and traveled to Paris often. She currently splits her time between New York City and Geneva, Switzerland, where her husband is a human-rights lawyer with the UN. They have two daughters.
You can read an author q and a with Anne here.
Look for a few book suggestions from Anne here. They change regularly – always on a new theme and usually a mix of recent and older titles – so check back.
You can get in touch with Anne via the contact page and follow her on Twitter here and on Instagram here.