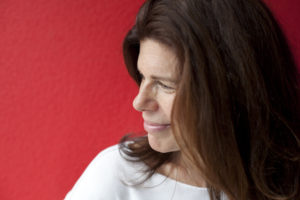 Anne Korkeakivi is the author of the novel, An Unexpected Guest (Little, Brown; 2012). Her short fiction has been published by the Atlantic, the Yale Review, Consequence magazine, the Bellevue Literary Review, the Brooklyn Review, and other magazines, and in 2011 she was made a Hawthornden Fellow. Her nonfiction has appeared in the New York Times, the Wall Street Journal, the Times (UK), the Village Voice, Gourmet, Travel & Leisure, Ms., and many other periodicals in the US and the UK. She was born in New York City, and raised there and in western Massachusetts, earning a BA in Classics from Bowdoin College and an MA in English and Comparative Literature from Columbia University. Subsequent moves included a decade in eastern France. Her husband's current posting as a human-rights lawyer with the UN has her most of the year in Switzerland, along with their two daughters.
You can read an author q and a with Anne here.
Look for a few book suggestions from Anne here. They change regularly – always on a new theme, and always a mix of recent and older titles – so do check back.
You can get in touch with Anne via the contact page.